Let me tell you something. My husband is the MVP and the VIP and all the other acronyms meaning best. Because, look at what he did.
It's my farm table, and there are not enough heart-eyes emojis IN THE WORLD to adequately express my love and adoration. And guys, guess what else. That table up there? You know how it started?
Yep. That old, falling-down, torn-down chicken coop/pig barn is now my MOST BEAUTIFUL AND EXTRAORDINARY FARM TABLE. Sorry not sorry for all of the uppercase letters, because can you blame me? LOOK AT IT. LET YOUR EYES FEAST ON ITS BEAUTIFULNESS.
And I think what initially caused me much stress about the table, actually ended up being my favorite part. We hosted a Thanksgiving dinner last night for my in-laws, and the hope was to have the table ready to go for the event. Technically, it was ready… but it was also being assembled in my dining room while I cooked.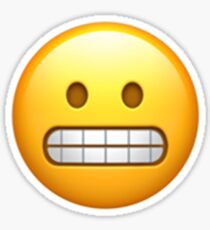 But, if that hadn't been the case, then I wouldn't have been able to document this:
Maybe I'm corny, but these are the days and the memories, right? My house has truly been a family affair, and I am so grateful.
I write about gratitude a lot. You might be bored. But I think the honesty of my relationship with gratitude – all the times I've lost and found it again – is worth documenting. And, you know, maybe helpful.
Thanksgiving is my favorite holiday. That is because my list of favorite things is like this: family, food, wine. So, in my opinion, Thanksgiving is the trifecta of the most wonderful parts of life. Plus, gratitude.
This year, Thanksgiving was a real event. I had four of them! Four Thanksgivings! If that doesn't summarize all I have to be grateful for – multiple family dinners – then you are not paying attention.
The opportunity to eat and laugh and love with family was especially important to me this go-round. If you frequent my blog, you've had a front row seat to the more challenging days of my last few months. There is something else that I haven't shared here, but I feel is important. And, again, maybe helpful. In June, David and I learned we were expecting. In August, we were not.
I share this now because it is so entwined with my relationship with gratitude. That was a time when I lost it, and it took me a while to find it again. I don't yet have the firmest hold on it, but the family and friends who have walked me through the darkest days of my life help me remember it all the time. And if you should need someone to walk with you through that grief, anger, confusion, or despair, I can provide an ear, a shoulder, or a hand.
For now, I'll leave you with a photo of my first ever Thanksgiving turkey, and also a photo of my sweet bubby Wyatt and one of my pets-in-law, Buster.